Vero Beach, FL (March 1, 2019) – Hundreds of men were arrested this past week on charges of soliciting prostitution, one of which has been identified as a Catholic deacon.

Police have identified him as Deacon Peter McBride, who was arrested in Vero Beach. McBride had been visiting the area from Canada and had been ministering in St. Helen's Catholic Church while he spent time in Vero Beach.

On December 8, McBride was accused of going to the East Spa in Vero Beach and was observed receiving a sex act from someone there. Police raided that spa and many other spas, where they found that there were many women performing sex acts inside who were being kept against their will.

The women were victims of human trafficking. It is believed that McBride and others did not know that the women were at the spas involuntarily.

McBride is free on a $1,000 bond at this time.
Vero Beach Solicitation of Prostitution Laws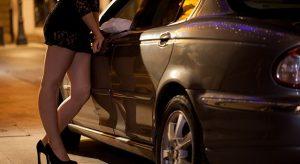 If you have been accused of solicitation in Vero Beach and other parts of Florida, these sex crime charges can have a huge and negative impact on your life. If these allegations become public, there is a good chance that you could feel humiliated or won't be taken seriously when it comes to your job or your livelihood. Solicitation charges can ruin your reputation, among many other aspects of your life, especially when these charges hit the media. Being charged with a Florida sex crime might be one of the most distressing things that you will experience but you are not alone.

Our attorneys have handled many prostitution crimes in Florida and are willing to help you defend yourself. At Musca Law, if you have been charged with any type of sex crime, we know that you are dealing with some of the most heinous charges that a person could ever face and will help provide an aggressive defense to you and protect your rights at this time. We understand that sometimes good people make mistakes and circumstances are also taken out of context, making it difficult to move forward. Please contact us to find out what we can do for you at (888) 484-5057.