Vero Beach, FL (November 21, 2018) -  On Tuesday, Christopher Browning, 32, from Vero Beach was arrested in connection with a bar fight that took place last week.

The incident took place at Filthy's Fine Cocktails & Beer located at 1238 16th St. Around 1:49a.m, police responded to a call at the establishment for a disturbance. They arrived at the scene to find a 36-year-old man with multiple injuries to his head lying on the sidewalk. The man was transported to the area hospital with life-threatening injuries.

Browning was charged with attempted murder and is being held in Indian River County Jail with a bail set at $150,000.
Florida Violent Crime Laws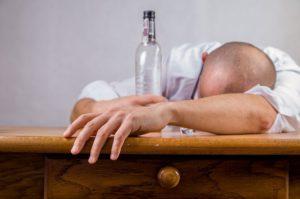 Individuals in Vero Beach that are charged with violent crimes can face up over 30-years in prison. In some instances, such as those facing first-degree murder charges, the death penalty is possible. It is crucial for individuals facing these serious charges to find a lawyer to help them.  Violent crimes convictions could have a dramatic impact on a person's personal and professional life.

In Florida, individuals charged with violent crimes are often unaware of the various legal rights they have as their case goes through the criminal justice process. It is important for individuals charged with violent crimes in Vero Beach to contact a reputable lawyer who can assist them throughout their case.

At Musca Law, our team of experts work to provide a quality defense to help you achieve the best possible results. If you or someone you know has been charged with a violent crime in Florida, contact our law firm today at (888) 484-5057 to schedule a free consultation.