Vero Beach, FL (February 21, 2019) - Police reported that 21-year-old Samantha Jewel Hernandez was arrested early Monday morning after she attacked her fiance when he refused to have sex with her.

When police arrived at the scene after her fiance called 911, they found Hernandez belligerent, drunk, and naked. He said that, after he refused to have sex with her, she lashed out and began attacking him. She allegedly struck him in the face and ripped his shirt.

When Hernandez was arrested, she told police that she was too intoxicated to give them any information on what happened and pretended to be unconscious in the back of the police car. When an officer tried to speak to her, she spat on him.

Hernandez has been booked on charges of felony battery on an officer and domestic violence. Last year, police say that she was arrested on disorderly conduct charges as well.

According to police, the fiance is expected to be okay, though he had scratches from Hernandez all across his face.
Vero Beach Domestic Violence Laws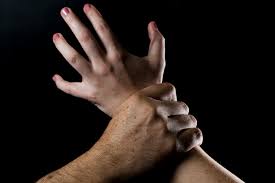 If you have received charges for a domestic violence crime in Florida, but you believe that you have been wrongfully accused or the details of the incident have been skewed, the time to build a defense is now. Prosecutors tend to take these crimes extremely seriously, pursuing them to the furthest extent of the law. You might find that, if you are unable to defend yourself against these charges, you could be facing serious penalties, such as prison time, fines, mandatory anger management programs, community service, and more. You will need a legal advocate to fight for your rights in your time of need.

In the event of a domestic violence charge, it is important to start protecting your rights from the very beginning. You want to be able to back up your statements and tell the story in your own words, with the hopes that a criminal defense attorney will be able to have your charges lessened or dropped. At Musca Law, we have over 150 years of combined experience in criminal defense cases, including those involving violent crimes, and are willing to assist you in your time of need. Contact us to find out how we can help in your time of need at (888) 484-5057.