Vero Beach, FL (February 17, 2019) - A woman from Indian River County faces a DUI charge following a crash which took place last Halloween.

28-year-old Katelyn Wall was charged on Tuesday, February 12th, in connection with the collision. Police say that Wall was driving a Jeep Cherokee in the 1800 block of Sixth Avenue in Vero Beach around 3:30 p.m. on October 31st. Wall attempted to pass another vehicle and veered into the opposite travel lane.  While in the other lane, she collided head-on with a Volkswagen Jetta.

Wall was thrown from the vehicle. A front seat passenger in the Cherokee had their hand severed from the force of the impact. Both Wall and the Volkswagen driver were taken to the trauma unit at a local hospital. Wall later admitted that she was "drunk" and had been drinking in Vero Beach throughout the day.

She was officially charged with two counts of DUI causing serious bodily injury and one count of DUI causing property damage. There is no word on whether she is still in custody at this time.
Vero Beach DUI Laws
A DUI charge in Florida can carry with it serious consequences. In cases where the DUI involved an injury, serious or otherwise, you could be facing a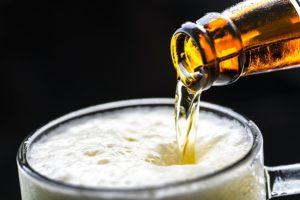 lengthy prison term and a period of probation, in addition to the other penalties of a DUI. Judges and prosecutors in Florida will take a tough approach to anyone who has been charged in a DUI crash that results in death or major injury.

When you are facing this situation, you need experienced and skilled counsel to assist you through the process. At Musca Law, our Florida attorneys have assisted those throughout our state charged with DUI, as well as DUI involving injuries. We will advise you on the best course of action to take in order to help your case and assist you in obtaining a positive result when your case is resolved. Our team of attorneys will look at all angles of your case, in order to determine your best defense strategy. DUI is a highly technical and complicated area of law that must be handled by an attorney who has experience in this area.

If you have been charged with driving under the influence in Vero Beach and surrounding areas, our Vero Beach criminal defense attorneys are here for you. For a free consultation with one of our attorneys, please call us any time at (888) 484-5057.