Vero Beach, FL (November 29, 2018)– This past week on November 20th, a man used Instagram to arrange a sexual encounter with two men that he met online.  They were all supposed to meet up at the Sebastian River Landing near the clubhouse.   When the victim arrived at the specified location at 11 pm, he was met by  20-year-old Matthew Evans and another man who was driving the vehicle that they arrived in.  Evans invited the victim to get into his car.  The victim stated that once he entered the vehicle he was immediately and without any provocation, put into a chokehold by Evans as he yelled homophobic slurs at the victim.  The driver of the car then sped off with the victim and Evans still in the car.

They drove a short distance, less than a mile, to San Sebastian Park where a third man with a gun was waiting.  The gunman demanded $50 from the victim and then Evans repeatedly struck the victim in the face.  His nose was broken during the assault and his cheekbone was caved in.  He was beaten until he blacked out.   

When the victim came to his senses, he realized that he had been robbed.  His pants were missing, his cash was gone and his cell phone had been taken also.  He walked back to his home with nothing on and called the police for assistance.   When authorities arrived at the victim's home they found him bleeding from his facial injuries.  Police were able to track down Matthew Evans and arrest him.  He remains in the Indian River County Jail with no bail.  Authorities say that they have issued two additional arrest warrants for the two other men that were involved in this attack.
Vero Beach Kidnapping Laws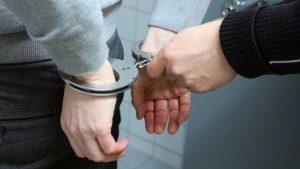 Any time a person is imprisoned, these actions are considered to be violent and dangerous acts that are taken seriously under Florida law. If you have been charged with kidnapping, you must have confined, abducted, or imprisoned a person against their will, which can be considered a felony and include prison time and other penalties. Because you could be facing up to 30 years behind bars, it is important to speak with an attorney immediately about your case.

At Musca Law, we provide an aggressive criminal defense that pays particular attention to the strengths of your case.  Our violent crimes lawyers provide a high level of personal service and will always keep you updated and make sure that you understand all of your legal rights and options.  If you have been charged with a violent crime in Florida, we have offices located throughout the state to better serve you.  and you have been accused of one of these serious crimes, you have options as you move forward with your case. Contact us today to get started on your case at (888) 484-5057.