Vero Beach, FL (March 15, 2019) – Police arrested 15-year-old Miguel Angel Ayala after a violent carjacking that took place behind a gas station on 20th Street. The incident ended in a man from Vero Beach being struck by his own vehicle.

Ayala was arrested on Wednesday on carjacking and aggravated battery charges after a man named Harry Swift was attacked from behind by two assailants when he was coming out to his truck in a parking lot behind a gas station.

The two individuals, one of which was Ayala, punched Swift in the face and then hit him with a handgun before they stole his truck from him. They struck Swift with his own vehicle before fleeing the scene.

Swift was left seriously injured with a broken jaw, two cracked ribs, and a broken hip as a result. His truck was found by Vero Beach police three blocks away. Police believe that Ayala and his friend were trying to take the vehicle for a "joyride."

At this time, Swift continues to recover from his injuries and the investigation into the matter continues.
Vero Beach Carjacking Laws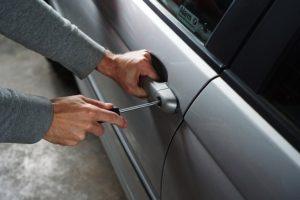 Carjacking is typically not a violent crime, but it can be based on the circumstances. These crimes can lead to some surprising penalties and can be considered a first-degree felony that could lead up to thirty years in prison. The prosecutor in your case might be looking to penalize you to the furthest extent if the crime involved force and violence, which is why it is imperative to work toward case results with the help of an experienced attorney on your side.

If you have been charged with a carjacking crime and believe that your charges were unfair or that you don't deserve the fullest extent of charges because the circumstances in your case were skewed, you have a right to defend yourself with the assistance of an attorney who understands the many laws that apply to these cases. Let us help you through every step of the criminal justice system. We are here for you, please give us a call at (888) 484-5057.