Vero Beach, FL (May 3, 2019) – Police responded to the 7400 block of 26th Street on Saturday evening in Vero Beach, where one routine traffic stop turned into three DUI arrests.
The incident began when an officer from Indian River County pulled over 69-year-old Mark O'Brien, who was arrested on suspicion of driving under the influence. A K-9 deputy arrived at the scene and had its emergency lights on. This is when 59-year-old Timothy Staples slammed into the vehicle traveling at 40 mph. The deputy's dog was inside the vehicle at the time but was luckily not seriously injured.
Staples was also immediately arrested for DUI, property damage, and possession of marijuana. While the crash scene was still active, 48-year-old Christopher Carrick drove around two parked patrol vehicles so that he could bypass the scene.
Police immediately pulled Carrick over, who was then arrested for DUI, possession of a controlled substance, and felony violation of probation.
Vero Beach DUI Laws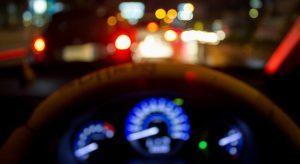 When somebody is charged with a Florida DUI crime, they might not know the long-lasting impact that one of these arrests can have on the rest of their life. Those who are convicted of DUI could be facing a license suspension, probation time, fines, and many other aspects that can hold you back from your normal life for quite some time. If a DUI resulted in injuries or serious considerations, the possibility of jail time might even become a reality.
Facing harsh DUI penalties could leave you in an uncomfortable and distressing position as you attempt to move forward with your life and put these charges behind you. Our experienced and dedicated criminal defense attorneys at Musca Law have handled many cases like these and have helped clients obtain case results that helped them through this difficult time in their lives. Our attorneys understand the many laws that dictate DUI crimes in Florida and we know how to use these laws to your benefit. If you have been charged with a DUI crime and you are feeling hopeless and scared, contact us at (888) 484-5057 to find out how we can assist you.