Vero Beach, FL (June 10, 2019) – On Tuesday evening, police arrested 19-year-old Aniyah Thomas after she allegedly attempted to suffocate her 6-month-old baby in a parking lot.
Indian River County Police originally became alerted to a post on the woman's Facebook saying that she was going to kill herself and her child. Her cellphone was then pinged to a Walmart in Vero Beach. When deputies arrived, they found her vehicle in the parking lot.
Thomas was discovered by deputies in the driver's seat with the infant, who was facedown on her chest. They watched her wrap her arms around the child and started squeezing them in a motion to suffocate the baby.
The deputies made verbal comments telling her to stop but, when she did not respond to them, the deputy shattered the driver's side window to retrieve the baby. Thomas has since been apprehended and charged with felony child abuse and resisting arrest.
The baby is currently in the care of relatives and is doing okay.
Vero Beach Child Abuse Laws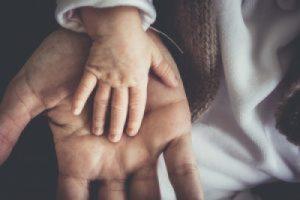 If you have been charged with a Vero Beach child abuse crime, you are facing one of the most heinous felony charges against a child. These crimes are treated very seriously under the law and you might endure complex penalties as a result, which is why you should never stand alone as you navigate the legal system after one of these crimes. As you face the reality of prison time, fines, an impact on certain career options, and possibly even the loss of custody of your child, you might be feeling scared and confused. We will help you through every step of the criminal justice system as you work toward results.
Our criminal defense attorneys at Musca Law have over 150 years of combined experience handling these cases and will fight aggressively to ensure that you have the best possible outcome in your case. A child abuse charge will follow you the rest of your life and could have a severe social impact on everything you do. Please contact us for the proven case results you deserve at (888) 484-5057.