Volusia County, FL (January 11, 2019) – A gastroenterologist and his girlfriend have been arrested after she shared nude pictures of her children with him. The man was identified as 42-year-old Trinetra Vaidya and his girlfriend was identified as 38-year-old Katja Goen. The two have been arrested on child pornography charges.

The two had been sharing explicit messages with one another and Vaidya then asked her to take photographs of her 11- and 12-year-old children when they were nude, such as in situations like showering and changing clothes.

One of the children found the images on her computer, which is when Vaidya said that he wanted the imaged to sexually gratify himself.

Vaidya has since been suspended from the Villages Regional Hospital for his practice there. At this time, the investigation into the matter continues.
Volusia County Child Pornography Laws
Florida child pornography crimes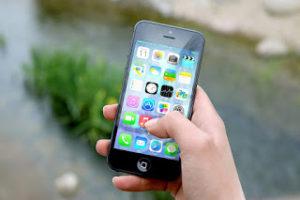 are among some of the most serious charges that you could ever experience in the criminal justice system. Any type of Florida sex crime carries a harsh social stigma along with it and the penalties that you might face could be especially harsh in nature. If you are currently under investigation or have received charges of this nature, working with an experienced attorney should be your mail focus. We have witnessed these types of crimes against children completely decimate careers and social interactions. This is why it is important to fight from the beginning and work on building a defense that you can use to receive successful results.

Child pornography charges carry some of the most severe penalties at federal and state levels. You might find yourself struggling to pay large fines and court fees, restitution, lengthy terms of imprisonment, and sex offender registration that lasts the rest of your life. At Musca Law, we care about your reputation and want to provide you with useful information regarding sex crimes in Florida so that you can move forward after learning where you stand. Take quick action and start working toward results you deserve. Contact us for more information at (888) 484-5057.