West Palm Beach, FL (July 26, 2019) – Police have arrested 27-year-old Vincent Pirozzi on Thursday, July 25, in West Palm Beach after he stole diapers from a Publix in the Fort Myers area.
For the past ten years, Pirozzi was allegedly accused of thefts across the country for everything from computers to fragrance plugs and air sprays. This time, Pirozzi has been arrested for shoplifting diapers for the second time.
Police claim that Pirozzi was arrested last year as well when he stole diapers from a Walgreens in Lake Worth Beach.
Police claim that this current arrest was his 20th in the past decade, most of which were from theft charges.
The investigation into this recent incident continues.
West Palm Beach Theft Laws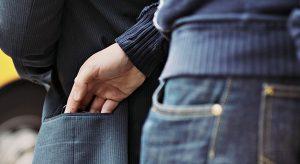 Being charged with a West Palm Beach theft crime can be one of the most difficult things that you will ever face. Theft and burglary crimes in Florida are serious charges, even though they are not always inherently violent, they can still leave you with an array of questions as you face severe penalties. There is also a social stigma that follows these crimes and could jeopardize your future relationships with others as well as your career. Luckily, help is on your side every step of the way.
Our criminal defense attorneys at Musca Law are here for you, as we have stood by the sides of many men and women who faced theft charges. The courts see depriving somebody of their possessions as a particularly serious crime that could lead to felony charges that will follow you through life and you have a right to bring a defense that will keep you from facing these serious penalties. Please contact us for proven case results that you deserve at (888) 484-5057.