West Palm Beach, FL (June 20, 2019) – Police arrested Jeffries Jackson after DNA test led to him after a decades-old sexual assault case involving a 14-year-old girl in 1995.
The girl was allegedly at her school bus stop when a man offered to give her a ride to school. The 14-year-old got inside his vehicle. However, instead of taking her to school, he sexually assaulted her.
Police submitted DNA from a rape kit to a national database, which is when they discovered that Jackson was a match. He was taken into custody with the help of the U.S. Marshals Task Force.
The investigation into the circumstances continues at this time.
West Palm Beach Rape Laws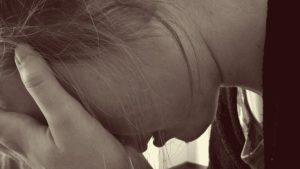 Receiving rape charges in West Palm Beach means that you are facing one of the most heinous crimes in all of Florida when dealing with sexual crimes. You could face severe penalties for your crime including years in prison, having to register for the rest of your life as a sexual predator, and many other consequences that could have a huge impact on your life. As a convicted sex offender, you might find that there is a harsh social stigma surrounding your charges due to being charged as a violent sex offender. This is why you should never face your case alone.
Our experienced sex crime defense attorneys at Musca Law are here to assist you when you feel as if there are no options in your case and you are feeling scared and confused. Our attorneys possess over 150 years of combined experience in these cases with an understanding of the many laws that dictate sex crimes. Let us help guide you down the right path and help you defend yourself in this challenging time. Reach out to us for the help you deserve at (888) 484-5057.