West Palm Beach, FL (March 7, 2019) – Police were called to the scene of a fight at 50th Street and North Flagler Drive to find that multiple people were engaged in an argument with one another that turned violent.

Upon arrival, they found three men, one of whom had a 6-inch long laceration on his neck. He was immediately taken to the hospital for treatment.

His two companions spoke with police and said that they had been fighting with three other people in a Cadillac when one of them "looked at them funny." Both men were intoxicated at the scene of the incident.

Police then discovered that one of them had just gone to buy some cocaine from a drug dealer. The men said that an argument actually took place over drugs and one of the men cut their friend with a knife and got back into the car.

Officers arrested multiple parties for battery.
West Palm Beach Battery Laws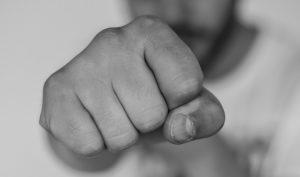 In Florida, you might receive battery charges after you have been accused of intentionally striking or causing harm to another party in a violent way. Many people confuse this crime with assault, though assault does not actually apply to an actual act but just a threat of an act in certain circumstances. If you have been charged with one of these violent crimes in Florida, you could receive serious penalties, as causing harm to another party is taken seriously under the law.

At Musca Law, our attorneys have experience in all aspects of the criminal justice system and we are completely devoted to helping you make the most out of your claim as you defend yourself. Florida judges tend to err on the side of a victim in a battery case, which means that you need somebody who will fight for you every step of the way. Let us gain the case results you deserve at this time. Please contact us to get started on building your defense at (888) 484-5057.