West Palm Beach, FL (December 22, 2018) - A man faces charges after being accused of throwing a hoax bomb into a motorcycle shop. 47-year-old Gregory Gonzalez was arrested on Thursday, December 20th for planting a hoax bomb and aggravated assault.

The incident took place at Cycle Ivan's on Forest Hill Boulevard. Gonzalez had previously been at the shop in September when he requested them to fix a scooter.  Gonzalez believed that the scooter was under a warranty, however, employees told him that the repair would not be covered.  Gonzalez became angry and was later seen at the shop on several subsequent occasions.  According to employees, Gonzalez had a bad attitude each time he came in.

This week, Gonzalez was seen pulling an item out of backpack near the store before throwing it through an open door.  The object was described as a "shotgun shell taped to a carbon dioxide cylinder."  Gonzalez told police that he threw the object into the store to scare the employees.  He also told police that the employees make fun of him whenever he comes into the store.

There is no word on whether he remains in custody at this time.
West Palm Beach Violent Crime Laws
A violent crimes charge in West Palm Beach can have a major impact on your future.  Aggravated assault is a third degree felony which carries up to five years in prison, five years of probation and a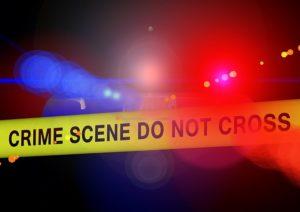 fine of $5,000.00.  Being convicted of a felony can significantly affect your prospects for future employment and can result in the restriction of certain important rights that you have as a citizen.

Violent crime felonies are taken very seriously by prosecutors and judges in Florida.  Officials will often seek to prosecute these crimes to the maximum extent allowed by law.  It is important to obtain the services of a good Florida criminal defense attorney who can protect your rights at every step of the process.  Having aggressive and competent representation can make the difference when you have been charged with a felony violent crime.

At Musca Law, our Florida violent crimes attorneys will have your back when you have been charged with aggravated assault, battery, domestic assault and battery or any other type of violent crimes charge. We have offices across the state and stand ready to help wherever you may be.  For a free consultation, please contact us at (888) 484-5057.