West Palm Beach, FL (May 27, 2019) – Police claim that a man identified as 35-year-old Fadoner Charles was accused of attempting to lure a teen girl for sex. However, the teen girl was actually an undercover deputy working with a task force to identify men luring children over the internet.
Charles first got in touch with the deputy over private messages last December in hopes of friendship. Investigators say that last week, Charles attempted to speak with the investigator again, but this time he claimed that he wanted to meet the "girl" to have sex with her.
The two agreed to meet at a Home Depot, which is where police arrested Charles. He then admitted that he was attempting to meet the girl for sex, who deputies say the investigator had posed as a 15-year-old. He admitted that he sent her images.
Now, Charles is facing charges of solicitation of a minor, traveling to meet a minor, and resisting arrest.
The investigation into the incident continues at this time.
West Palm Beach Solicitation of a Minor Laws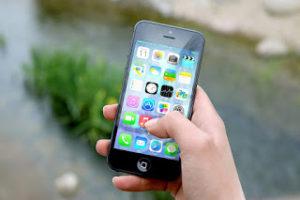 If you have been accused of solicitation of a minor or traveling to meet a minor for sex in Florida, you could be facing some of the most heinous charges you have ever experienced in your life. Crimes against children are taken seriously and tend to be charged and prosecuted aggressively under the law. Florida always treats these crimes seriously, as adults should never put children in a situation where they are taking advantage of them over the Internet. You could be facing years in prison, fines, and having to register as a sex offender for the remainder of your life.
At Musca Law, our Florida sex crimes attorneys understand the many laws that dictate these crimes in Florida and have been successful in reducing these charges or having them dismissed entirely. Many aspects of your case will be judged and scrutinized, leaving you in a difficult position as the public eye sees you a certain way. You might be barred from certain jobs, living in certain areas, and your custody of your own children might be impacted. It is imperative to seek the advice of an attorney who will help you every step of the way at this time. Please contact us at (888) 484-5057 to find out what we can do for you at this time.