West Palm Beach, FL (April 25, 2019) – 30-year-old Daniel Wayne Crabtree was arrested after he tried to solicit an undercover police officer pretending to be a 15-year-old girl. Now, Crabtree is facing one count of solicitation of a minor and one count of transmission of materials that are harmful to a minor.

The arrest stems from a sting set up in February by the South Florida Internet Crimes Against Children Task Force. Crabtree used a fake name "Brittany" to communicate with an online account who he believed to be owned by a minor. The "minor" was actually an undercover officer. As "Brittany", Crabtree told the officer posing as the minor that he was a female, a wife, looking for a live-in girlfriend that she and her husband could have a sexual relationship with. The officer represented herself as a minor, indicating that "she" was only 15-years-old.

While using the persona "Brittany," Crabtree asked the teen to send photos and would later exchange text messages with the undercover officer. Crabtree sent a lewd photo to the officer and requested nude pictures in return.

Crabtree confessed to using the fake persona and asking for nudes and said that he was just "screwing around" when he did it.
West Palm Beach Solicitation of a Minor Laws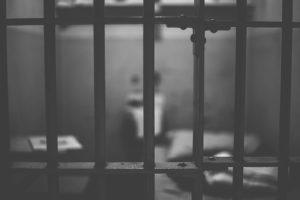 If you have been charged with solicitation of a minor, a sex crime involving children in Florida, you could be facing tremendous charges and severe penalties. There is a chance that you could be facing prison time, large fines, and even having to register as a sex offender for life. If you are unfamiliar with Florida sex crimes, you might find it difficult to move forward on your own, which is where we come in.

At Musca Law, our experienced sex crime attorneys in Florida have been handling these types of cases for years, helping clients receive proven case results during one of the most concerning and confusing times of their lives. We understand how severe consequences can have a huge impact on your life and you might be feeling overwhelmed as your social life and career life start to crumble. We can offer you the best defense to use in your case so please contact us to find out how we can assist you at (888) 484-5057.