West Palm Beach, FL (August 8, 2019) – A 23-year-old teacher identified as Stacy Lorena Cabral was arrested after having an inappropriate relationship with a student.
The woman was arrested last Thursday morning after she engaged in sexual conduct with the 16-year-old student and also exchanged explicit photos and videos with them.
Deputies first started their investigation when the teen's mother found sexually suggestive texts and photos between Cabral and her child. Cabral had been hired as a tutor for the child in May but, after a few days, the mother found the photos and texts.
The mother told Cabral that her services were no longer needed, which is when Cabral then apologized to her and told her that she would quit her job and stay away from her child.
However, a few days later, the woman went to Cabral's home and found her teenager there. The child told deputies that they had feelings for Cabral and believed that they were able to date one another under state law.
Cabral had made many calls to the teen over a month's time. During a warrant search, Cabral admitted to deputies that she was having an inappropriate romantic relationship with the child.
Now, Cabral is facing charges of solicitation of a minor and various other related charges. She is not permitted to have contact with the teenager or family.
West Palm Beach Solicitation of a Minor Laws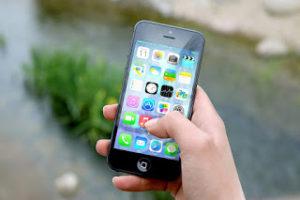 Facing sex crime allegations might be some of the most difficult times that you will ever experience, leaving you feeling lost and humiliated at times. You might wonder how you can build a defense to avoid aspects like prison time, fines, and a lifetime sex offender registration that can have a huge impact on your career. Luckily, our Florida sex crime attorneys are here to help you every step of the way.
There are many penalties that can stem from West Palm Beach solicitation of a minor charges. Any type of sex crime involving a child will be prosecuted to the furthest extent of the law, especially when the interactions that you had with the child can be shown. This is why it is important to have legal help on your side who can help you obtain proven case results in your time of need. At Musca Law, we understand the impact a crime could leave on your life and wish to assist you. Please contact us for more information at (888) 484-5057.