West Palm Beach, FL (December 7, 2018) – Investigators are now looking for more children who may have been targeted after they arrested a 35-year-old man who solicited sex online from an undercover investigator that was posing as a child.

Police conducted a month-long investigation that led to the subsequent arrest of Agustin Gonzalez, who was going the username "Froggy" as he communicated online with Florida's underage youth. Gonzalez had been messaging and texting with a person he believed to be a 15-year-old girl when in fact, he was communicating with an undercover agent. Gonzalez contacted the undercover agent on several occasions offering her money and gifts for sex. He stated that he was looking for a 'sugar baby' that he could go out and spend money on.

Yesterday, December 6, he sent explicit messages telling the girl what he would do to her and agreed to meet her at a McDonald's in West Palm Beach. When he arrived at McDonalds for the arranged meeting, he was immediately arrested.  

Police are concerned that there might be additional victims out there and are urging parents to watch out for their children's safety when utilizing the Internet.
West Palm Beach Solicitation of a Minor Laws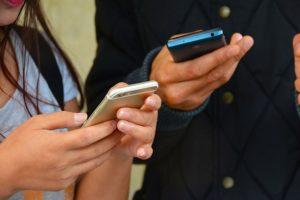 Solicitation of minor laws are very different from other charges you might face in Florida. These are very frightening and humiliating charges that may affect you for the rest of your life.  They do not involve a completed 'act' but instead involve the simple act of communicating with a minor for sexual reasons. Typically, under Florida law, these specific Florida sex crimes can lead to several years in prison and sex offender registration that can follow you through the rest of your life and have an impact on everything you do. This is why it is an intelligent choice to move forward with the help of an experienced attorney at this time.

Across Florida, our skilled defense attorneys at Musca Law understand how important it is to have an attorney who will treat you with a high level of personalized service, paying close attention to every detail in your case. We believe that your freedom is especially important and want to work through these solicitation of a minor charges to help you avoid the serious penalties that could bring down many aspects of the life you lead. It is understandable that facing serious sex crime charges can be a frightening thing for anyone. Reach out to us during this difficult time. We will give you a free case consultation, so speak with us today at (888) 484-5057.