Wildwood, FL (December 27, 2018) – Police say that a driver and a passenger were arrested on drug charges following a traffic stop that took place at a service station on Main Street.

39-year-old Anthony Richard Wooden and 40-year-old Alicia Lynn Murphy received charges relating to the stop. Wooden had been at the wheel of a pickup truck when he was stopped at a service station for inoperable taillights. Police pulled him over around 7:30 p.m.

In doing so, Wooden handed a small plastic bag to police that contained 3.8 grams of marijuana. Murphy, on the other hand, was in possession of a spoon with heroin residue on it.

Wooden was immediately arrested for marijuana possession and Murphy was also booked and released for possession charges.
Wildwood Drug Possession Laws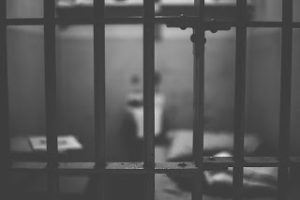 Being charged under Florida possession laws can be a scary time in your life. You might be worried about your future because you continue to think about the severe penalties that many people face when they are smacked with possession charges. You could either be prosecuted under state and federal laws, so it is fully natural to worry about the outcome of your case. If you are facing possession charges in Florida, you might be worried about the jail time, fines, and many other penalties that follow these charges, and rightfully so – but you have a right to defend yourself during this time.

You should understand that, with the right defense, your future can be protected. At Musca Law, we have over 150 years of combined experience amongst our attorneys and will fight aggressively on your behalf to help you retain your rights after you have been faced with the reality of serious drug charges in Florida. Our attorneys will provide you with a high level of personal service to help you achieve proven case results and move forward after one of the most difficult times in your life. Contact us for more information on how we can play a role in your case at (888) 484-5057.