Wildwood, FL (December 20, 2018) – A man from Wildwood was placed behind bars after he shoved a woman who allegedly wouldn't leave his property at a mobile home on County Road 143.

A witness saw an altercation taking place in the area around 2 p.m. on Monday at the mobile home park and called the Sumter County Sheriff's Office. When they arrived, they spoke with the woman, who said that she had been shoved in the area of her shoulder blades and knocked to the ground.

19-year-old Xavier Preston Breckon was arrested after they found that the woman had multiple scratches to her forehead.

Breckon claimed that the woman would not leave his property and claimed that the two just bumped into one another. He was arrested on battery charges but was released after posting a bond.
Wildwood Battery Laws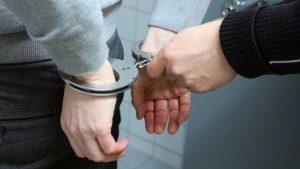 In Florida, a battery is known as the intentional touching or striking of another person against their will, or intentionally causing another person harm. Under Florida law, these are seen as particularly violent crimes. During these difficult times, you might need a voice of reason and strength who can help you defend yourself so that you can avoid hefty penalties and find hope to move forward.

At Musca Law, our end goal is to help you achieve results that allow you to avoid harsh penalties. In some cases, this means having your charges entirely dropped or dismissed, having your charges reduced, negotiating a diversion program, and more as we aggressively defend your legal rights. With experience in every step of the criminal justice system, we are dedicated to aiding in your investigation and helping you find evidence to support your claims. Turn to a criminal defense attorney who will listen to your story and help you gain proven case results. Do not hesitate to reach out to us today at (888) 484-5057.