Wildwood, FL (November 16, 2018) – A 26-year-old woman from Wildwood was arrested for a battery charge when she broke her boyfriend's glasses during an argument. The woman was identified as Jennifer Nicole Mesnard, who reported that she struck him in the face.

The strike was so hard that his glasses flew off his face and broke. He said that she backhanded him. The couple had been dating for about eight months at the time of the attack.

Mesnard was arrested for a charge of battery. She has been booked in prison and is being held without bond at this time.
Wildwood Battery Laws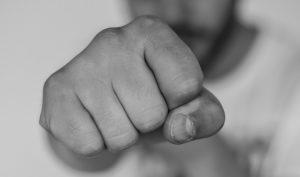 Being accused of a domestic battery crime is a charge that could follow you for quite some time. Many people are accused of this crime, some wrongfully, every year. Domestic battery takes place when you intentionally strike or touch another person in some type of harmful way. For it to be considered 'domestic,' it has to be a family or household member that you live with. Under Florida law, you might be required to complete a 26-week battery intervention program, probation time, required jail, fines, and more, which can have a huge impact on your life.

At Musca Law in Orlando and beyond, we have an excellent reputation among our peers for helping our clients receive results they deserve by applying a defense to their case. We have a particular attention to detail, many strengths that we focus on, and have the ability to find the weaknesses in the prosecution's case. Contact us today for a free consultation at (888) 484-5057 for more information on how we can help in your time of need.