Winter Garden, FL (January 22, 2019) – A football coach from West Orange High School was arrested on domestic violence after he struck his wife in the back of the head with a decorative window frame made of wood. Police say that the woman was left bloody and disoriented.

The couple's son located an officer in the area around 1 a.m. on Sunday, telling them that his father hit his mother. The father, who was quickly identified as 44-year-old Robert Head, was no longer in the home when police arrived.

When police enter the residence they located the victim lying face down and bleeding from her head.  The woman was conscious and speaking when police got to the home. She told the officers that they had gone out for dinner with friends to celebrate her birthday.  After coming home from the dinner, an argument that started earlier in the day resumed and became physical.  She indicated that she initially threw a plate made of plastic at Head but as she turned to walk away from the situation, she was hit by Head with a heavy object in the head.  When she was speaking to police, she seemed disoriented and was not able to identify how long she had been unconscious.  

Police notated that the couple's bedroom was disheveled after the altercation.  The sheets from the bed were strewn on the floor, one of the bedposts was broken off completely and laying on the floor in the room.  Vases that sat on the nightstand were also broken and on the floor and detectives discovered a large broken decorative window frame with blood on one corner that was broken off that was apparently the item used to strike the victim in the head.

Robert Head was arrested on Monday, January 21st at approximately 4:30 am on charges of aggravated battery with a deadly weapon.  Officials have confirmed that Head was the head football coach and a physical education teacher at the high school. He has been placed on administrative leave until the results of the pending investigation are completed.
Winter Garden Domestic Violence Laws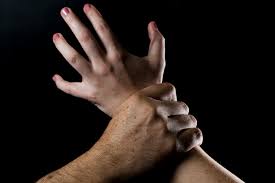 If you have been arrested for domestic violence charges, you might be feeling alarmed and frightened about your future now that you are facing charges for a violent Florida crime. The reality of these domestic situations is that a police officer can make an arrest solely upon statements that have been made by an alleged victim or witnesses even if there is no physical evidence on record. You need to defend your rights from the very beginning if you have been charged with domestic abuse because, most of the time, the police are not interested in hearing about your side of the story.  An experienced criminal defense attorney will listen to you to your side of the story and then try to build a strong defense to the charges against you.   

At Musca Law, we understand how quickly someone can be wrongfully accused of a domestic violence crime under the law, putting you in one of the most difficult positions of your life. You might have to work on defending yourself with journal documentation of interactions with your accuser, lack of medical records, and statements from those who were with you on the night of the alleged crime.  These physical forms of violence are prosecuted severely under the law and you want to avoid any charges possible as you work to clear your name and move forward with your life.  At Musca Law, our legal team has more than 150 years of combined criminal defense experience successfully representing Florida residents who have been accused and charged with a crime.  Contact us to find out how we can assist you during this time at (888) 484-5057.