Winter Haven, FL (December 15, 2018) - A firefighter from Haines City was arrested on suspicion of domestic battery on Friday, December 15th.

Deputies with the Polk County Sheriff's Department say that 32-year-old Murray Mitchell Harris, Jr. was in the car with a woman when they began arguing on the way home from dinner.  After arriving home, Harris is accused of holding he woman against a door and punching her in the arm.  Deputies noted that the woman had bruises on her arm when they arrived.

Harris was charged with batter domestic violence and placed in the Polk County Jail.  At this time, it is unknown whether he remains in custody.
Winter Haven Domestic Battery Laws
A Florida domestic violence charge can have severe consequences to you.  Domestic violence battery is defined as the unlawful touching of a family member.  This charge is a first degree misdemeanor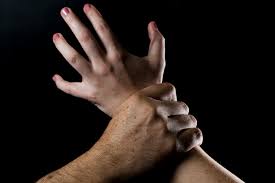 which is punishable by a fine of up to $1,000 and one year in jail.  Alternatively, you can also face up to 12 months of probation if convicted of this charge.In addition to these penalties, a Florida domestic violence charge can affect your ability to own firearms.  You may also be subject to a civil restraining order if the could believes that you have committed an act of domestic violence against a family member.

When you are facing a domestic violence or other Florida violent crimes charge, you should seek out the best possible legal representation.  At Musca Law, our skilled Florida criminal defense attorneys bring over 150 years of combined experience to the table. Let us put our experience to work for you.  For your free consultation, please call (888) 484-5057.