Winter Park, FL (January 22, 2019) – A man from Winter Haven is facing several sex crime charges after police say that sexually assaulted a young girl from the age of 4-years-old  until she was 13-years-old at two separate locations.    The abuse was consistent for nine years.

Detectives from Polk County spoke with the now teenage girl, who said that she was sexually battered and molested between the ages of 4 and 13 years of age by a man who she identified as 42-year-old Max Hernandez. 

The victim told detectives that she was sexually abused on a daily basis when she was seven-years-old until she was nine-years-old but she verified that the abuse actually began when she was 5-years-old. Hernandez also allegedly showed the child a movie of two men forcibly sexually assaulting a woman and told her to "be careful" or something like that could happen to her.

Hernandez actually admitted to the crimes, according to investigators.  He said that he started the abuse when the girl was between the ages of 4 and 5 and continued to do so until the child was 12-years-old.  While investigators talked to Hernandez, he said that he could not recall every interaction with the young girl but he did confess to having a sex encounters and molesting the child.  He also admitted to showing the young girl pornographic videos that he claimed to have done in an effort to teach her sexual things and to show her that there was nothing wrong with what was happening between them.  He also admitted that he intentionally lied to the young girl in an effort to "groom" her so that he could repeatedly rape and sexually molest her. 

Hernandez has since been arrested on charges of three counts of sexual battery on a victim under 12, one count of sexual battery, and one count of displaying obscene material harmful to a minor. At this time, he is being held with no bond.
Winter Park Sexual Battery Laws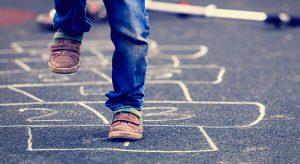 If you have been charged with sexual battery, you are facing one of the most serious sex crimes in the state of Florida, especially when the accusations involve a child.   The truth is, young people are too often deemed easy targets for sex offenders and are some of the most vulnerable parties to sexual battery crimes. When it comes to sexual battery cases, the importance of consent becomes one of the main considerations and, when a victim is a minor, consent cannot be legally given. If you have been charged with a sex crime involving a child such as sexual battery, you need to be concerned about the outcome of your case and your future.

Our criminal defense firm at Musca Law has a mission to protect and defend the rights of those who have been charged with these serious crimes across the state of Florida. If you have been charged with sexual battery in Florida, there is a good chance that you will be facing severe penalties such as prison time, large fines, and lifetime sex offender registration. At Musca Law, we are dedicated to providing comprehensive legal services to our clients during one of the most difficult times in your life.  We have more than 150 years of combined criminal defense experience and have helped thousands of Floridians who have been charged with a sex crime get the best possible outcome for the charges against them and we can help you too.   Contact us for more information at (888) 484-5057.