Wynnehaven Beach, FL (November 22, 2018) – Police have arrested a 35-year-old identified as Christopher Burke for running over a married couple with his vehicle, seriously injuring them. He was arrested on two counts of aggravated battery with a deadly weapon.

At the time, Burke had been sitting in his 2005 Chevy Suburban that was parked in the driveway of a residence on Boulevard De La Parisienne. A victim identified as Rachel Delaney approached the vehicle and argued with Burke, who opened his door and struck her, causing her to fall to the ground.

Rachel's husband, Benjamin Delaney, began striking Burke in the face and head. Burke got inside his vehicle, put it in drive, and grabbed Rachel's hair, attempting to drag Rachel along by her hair. Benjamin, however, was able to forcefully remove Burke from his vehicle. Burke was able to get ahold of his vehicle, which is when he ran over Benjamin's leg and Rachel's torso.

Rachel suffered severe internal bleeding, a broken hip, and many other injuries that put her in intensive care for a few days. Benjamin received a broken leg and many abrasions.
Wynnehaven Aggravated Battery Laws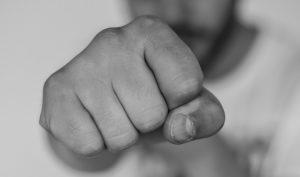 Aggravated battery is the intentional touching of another person with the intent to cause them great bodily harm. If you have been accused of one of these crimes and are now facing serious charges, you might receive mandatory prison with a penalty of 15 years or more depending on the severity, fines, and more.

If you have been charged with one of these crimes in the Pensacola area, you need an experienced attorney on your side who will stand up for your rights in every step of the criminal justice process. At Musca Law, we have achieved successful case results for many people who have been charged with serious crimes. With over 150 years of combined criminal defense experience, we want to serve you as a client from start to finish. Contact us today at (888) 484-5057.