Yulee, FL (November 22, 2018) – A Nassau County man who was arrested prior for a sex offense has now been arrested for shooting his girlfriend in the stomach during a dispute. The accident happened around 11 a.m. on Tuesday, November 20.

The man has since been identified as William Michael Johnson, who was around the area of Catalina Drive, where the victim had been shot. He was booked on felony charges of attempted homicide and possession of a firearm, as he was not supposed to be in possession of one.

The victim was identified as 51-year-old Merry Ledene Millwood. She was airlifted to the hospital with serious injuries and her condition is not known at this time.
Yulee Attempted Homicide Laws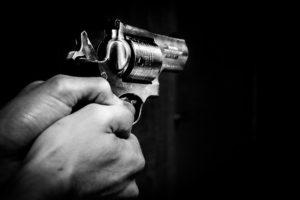 When attempted murder charges are brought against a party, they could be facing a wide variety of serious penalties under the law. The end goal is to have these charges dropped to a lesser offense, as the original penalties could have you spending many years in prison. You could possibly bring a defense that will lower your charges to aggravated assault, assault and battery, or some other type of crime of a lesser degree.

If you have been accused of attempted murder and a variety of other charges in the Jacksonville area, you know that you will have to act quickly, as the criminal justice system tends to move fast. It is imperative to turn to the experienced help of a criminal defense attorney who will work tirelessly to ensure that your rights are protected at this time. At Musca Law, we work directly with our clients to make sure that you understand the charges you are facing and work to build a defense. Contact us today at (888) 484-5057 to speak with an experienced and dedicated attorney about your case.