Clermont, FL (November 30, 2018) – A Florida doctor who had been charged with a DUI in 2011 was arrested for his second DUI offense on Wednesday, November 28th, after police were called to a Publix parking lot in Clermont with reports of a car driving around and around in circles. When the sheriff's deputies arrived at the scene they discovered a silver vehicle who was, in fact,  driving around in circles.  The vehicle tried to pull into a parking spot when he realized that the police were on scene.  

The Sherriff's office was initially contacted by restaurant employees that had asked a man by the name of Dr. Mohammad Choudhary to leave the restaurant because he was obviously too inebriated.  The employees watched him drive away from the restaurant in a silver car and contacted the police.

When the deputy who made contact with the driver in the Publix parking lot on US Highway 27 made contact with the driver, she said that he smelled strongly of alcohol and requested that Choudhary perform a field sobriety test. When Choudhary exited the vehicle it was apparent that the doctor had urinated all over himself.  Dr. Chourhary agreed to take the field sobriety test and failed the test according to the arresting officer all the while, professing his love for the deputy that was arresting him.  

Choudhary has been charged with his second DUI offense and charges of refusing to submit to a breathalyzer.
Clermont DUI Laws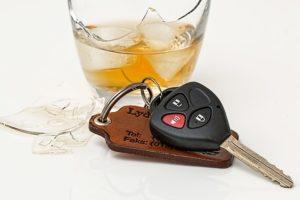 In Florida, if you have been charged with your second DUI offense, you could be facing extremely serious penalties that include fines, license suspension, vehicle impoundment, and having to install an interlock device. There is mandatory jail time when it comes to a second offense, which can be difficult for somebody who is trying to hold a job. As you can see, these crimes can have a huge impact on your life, which is why you need an experienced DUI defense attorney to help you every step of the way.

At Musca Law, our experienced and dedicated criminal lawyers are committed to making sure that all our clients get the best possible results in their case.  We have years of experience and the proven case results to back up that claim.  If you have been accused of one of these crimes, a Florida criminal defense attorney can help you by applying their knowledge of the laws to your case. Contact us today at (888) 484-5057 for a free case evaluation.