DeBary, FL (November 20, 2018)- The Volusia County Sheriffs Department says that they have arrested a 52-year-old male from Florida for stealing the identity of an elderly man who suffers from dementia and using that identity to purchase approximately $40,000 for dental implants and other work. He also purchased a $10,000 French Bulldog using the victim's identity.

  Authorities say that Timothy Powell stated that he had been enticed and recruited by some unsavory characters who were encouraging him to have this dental work done because his teeth were missing, rotted or broken and they didn't feel that he would be taken seriously by potential scam victims without it.

  Powell indicated that he bought the 80-year-old DeBary man's personal identity and information off of the dark web. He then used that information to get loans from finance companies for the dental procedures.

  Police say that Powell also withdrew large sums of cash from the victim's accounts from several different Regions Bank Offices around the county of Volusia in order to purchase a $10k puppy.

  Investigators say that Powell's fingerprints have been identified on forms that were filled out in the dental office. They also have the photographs that were taken before and after the procedure.

  Police have still not been able to locate the other people who were involved with trying to recruit Powell.  
Theft Crimes in Florida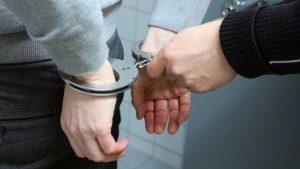 The laws in Florida regarding crimes involving theft are distinguished as either petit or grand theft.   The value of the items that were stolen will usually dictate the seriousness of the crime.

Petit Theft of the Second Degree or "petty theft" is considered to be first degree and is the lowest offense. The stolen property must be valued at less than 100 dollars. You could face up to 60 days in jail and fines that total no more than 500 dollars.

Petit Theft of the First Degree is the charge if the value of the stolen property was more than 100 dollar but less than 300 dollars. You may be convicted of a first-degree misdemeanor.

Grand theft is much more serious and carries the possibilities of long prison sentences and astronomical fines and penalties.

  If you live in Orlando or one other surrounding cities and have been charged with a theft crime you should know that time is not on your side. It is imperative that you find a qualified and aggressive criminal defense attorney who will work tirelessly to make sure that you have the strongest possible legal defense.  At Musca Law, we work directly with our clients making sure that you always understand what is happening with your case and will leave no stone unturned as work to get you the most successful outcome so that you can get back to your life. Call us today at 1-(888) 484-5057 to speak with one of our skilled and dedicated lawyers. We are available 24 hours a day to help you.