Florida Keys, FL (November 19, 2018) – A 54-year-old man has been arrested for battery and stalking charges after stalking a 16-year-old girl at a soccer game in Marathon Park. The man gave the teenage girl his phone number.

The incident happened this week when the teen turned over the phone number to her resource officer at the school. She claimed that Julio Chavez had been following her and her friend when he suddenly grabbed her and kissed her on the neck in the area of the school. The girl became separated from her friends, which is when Chavez started talking about a variety of inappropriate topics with her like his desire to have sex with her. The girl tried to get away from him, which is when he grabbed her by her arm. The girl agreed to take his phone number out of fear, which is when she gave it to her resource officer.

Chavez had been jailed for stalking once more in the past month, and officers took the claims very seriously. Now, he is being held on no bond and facing both battery and stalking charges.
Florida Keys Stalking Laws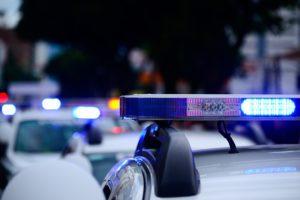 Stalking tends to take place over time and leaves victims in an incredibly difficult and frightening situation, which is why the court system takes these cases very seriously. Stalking is a misdemeanor of the first degree, while aggravated stalking can be a felony, both of which can lead to 5 years in prison and a variety of other penalties.

If you are facing charges in the Key West area and beyond, you will need an experienced attorney who can help you gain sufficient results in the midst of your criminal case. At Musca Law, we would like to provide you with an aggressive criminal defense that is based on the strengths in your case that will help you evade the harshest penalties that you could be facing. The most serious crimes deserve special attention from an attorney that you can trust and experience you can rely on. Contact us today to get started at (888) 484-5057.