Fort Myers, FL (June 1, 2019) - The Lee County Sheriff's Office arrested a man for possession of fentanyl following a traffic stop on Friday, May 31st. Deputies stopped a silver Hyundai that they said was speeding near Pine Manor. After the stop, officers learned that the driver, 28-year-old Emerson Pinkney, did not have a valid driver's license.
Pinkney was asked to step out of the vehicle while a search was performed. During the search, deputies located more than 25 grams of fentanyl, 1 gram of cocaine, as well as marijuana and drug paraphernalia. All of the items were found in the vehicle in plain sight.  Emerson was charged with Trafficking 4 grams or more of fentanyl, possession of cocaine and possession of marijuana.
He was placed under arrest and taken to the Lee County Jail where he is being held without bond at this time. No additional details were released.
Fort Myers Drug Crimes Laws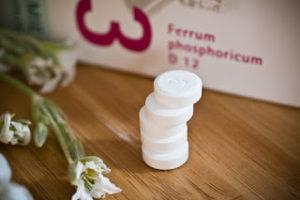 A drug crimes charge in Florida can result in major problems for your future. The charge of trafficking is treated very seriously and has mandatory minimum prison sentences and fines for anyone convicted. Specifically, trafficking more than 4 grams but less than 14 grams of fentanyl carries a mandatory minimum of three years in prison, along with a $50,000 fine. If the amount of fentanyl is greater than 14 grams the penalties increase exponentially.  
Each drug crimes case must be closely examined in order to determine any and all applicable defenses that you may have. In many drug cases, the police will perform a search of your vehicle or your residence in order to locate drugs. In these cases, special attention must be paid to the nature of the search and whether any of your constitutional rights were violated by an unlawful search or seizure of your person. When the police fail to follow the law in investigating and charging a crime, all of the evidence against you can be thrown out and your charges dismissed.  
If you are facing a Florida drug crimes charge, it is imperative to have a strong defense by your side as you go through the process. The Florida criminal defense attorneys at Musca Law have over 150 years of combined experience. Our Fort Myers criminal defense team is standing by to assist you now. For your free consultation, please call us at (888) 484-5057.