Fort Walton Beach, FL (February 22, 2019) - Police arrested a student at Elliot Point Elementary School this past week after he threatened to shoot a teacher and one of his classmates.

Witnesses spoke with police and said that they overheard the 12-year-old threaten his teacher when she told him to remove his headphones because he was not allowed to listen to music during class. The student started using profane language and, when a classmate told him to stop, said that he was going to shoot them both.

By 4:00 p.m., the student was arrested on charges of a false report of using a firearm in a violent manner. Police say that the child has had behavioral issues in the past, such as being in possession of a bladed weapon and theft.

At this time, police continue their investigation into the incident.
Fort Walton Beach Weapon Laws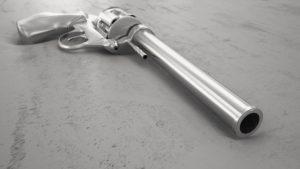 Crimes involving weapons in Florida are seen as some of the most severe, especially when threats are exchanged and individuals believe that their lives are at risk. In Florida, certain crimes involving weapons can either be classified as misdemeanors or felonies, which means that a suspect could be seeing a wide variety of penalties for their crime. If there is a threat to inflict physical harm on another party, this is considered to be a violent crime under Florida law and you could find yourself facing a serious criminal record and a huge loss of rights, even if you have been charged as a minor.

Though the state has a firm understanding that minors sometimes make mistakes, they still consider juvenile crimes to be serious, especially when they involve threats of violence toward other people. If you are a minor who has received serious charges or you are the parent of a child who is facing many penalties due to their criminal actions, it is imperative to seek the help of an attorney at this time. At Musca Law, we have experience in the juvenile justice system and will help you defend yourself every step of the way. Contact us to find out how we can assist you in your time of need at (888) 484-5057.