Homestead, FL (January 13, 2019) - A man from Homestead was charged with drug possession following a traffic stop on Thursday, January 10th.  37-year-old Melvin Stubbs was spotted by police while driving near mile marker 59 with illegally tinted windows.
When police initiated a traffic stop, they discovered that Stubbs had a warrant for his arrest as a result of a probation violation.  Stubbs tried to flee the scene but was subdued after being tasered by an officer.  After being restrained, Stubbs was searched and officers located several baggies of cocaine inside his jacket.

Stubbs was placed into restraints and taken to a hospital in Marathon for evaluation.  While inside the patrol car, he remained combative and chewed up part of the officer's patrol car seat.  After being cleared at the hospital, Stubbs was taken to jail on charges of resisting arrest and cocaine trafficking.
Drug Laws in Homestead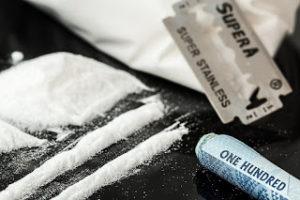 ​Florida drug laws carry serious consequences that can have a negative impact on your future.  Drug charges often depend on the amount of the drugs possessed and whether the drugs were possessed for sale or personal use.  In Florida, cocaine trafficking is a first-degree felony which is punishable by up to 30 years in prison.

When you have been charged with selling, possession or trafficking in controlled substances in, you need a good Florida drug crimes lawyer to fight for you.  Drug possession cases come with many issues that must be closely analyzed.  At Musca Law, our Florida criminal defense attorneys will look at every issue surrounding your case from the stop of your vehicle, to the search and seizure and all other issues to determine if your rights were violated by the police.  We will review all the evidence and advise you on how to put yourself in the best possible position to resolve your case favorably.

If you are facing a drug charge in Key West, Miami, or anywhere throughout our state, we are here for you in your time of need.  For your free consultation, please contact us at (888) 484-5057.