Key West, FL (May 5, 2019) - A 45-year-old Keys resident is facing charges related to sexual abuse of a minor after police say that he had sex with a 16-year-old girl at a local resort.  
Yobani Carlos Valle, 24, was arrested by police on Thursday, May 2nd in connection with the incidents.  Police say that the girl came forward and admitted that she and Valle had sex on several occasions.  Most recently, the pair met at the Ocean's Edge Key West Resort and Marina on April 17th.  On that day, Valle gave alcohol to the girl.  The two then went swimming together before going back to a hotel room and having sex.  The girl reported at least prior encounter with Valle.  
The Monroe County Sheriff's Office is still investigating the case and says that more charges may be pending.  Valle was placed in the Stock Island Detention Center on charges of providing alcohol to someone under 21 and felony sexual assault.  He was being held on a $260,000 bond.
Key West Sex Crimes Laws
A Florida sex crime can have a drastic impact on your future.  If you are found guilty of sexual misconduct you can face prison time as well as registration on the Florida sex offender registry for the rest of your life.  This carries an enormous social stigma and places restrictions on your freedom,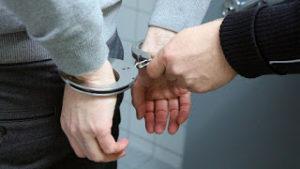 including your ability to live, work and visit certain places.  Therefore, you potentially face many more years of legal trouble if you have a prior conviction for a sex-related crime.  
When you find yourself in this situation, it is always best to engage the services of an experienced and aggressive Florida criminal defense lawyer.  The team at Musca Law brings over 150 years of combined experience to each case.  We have handled hundreds of sex crimes cases all throughout Florida and we know the steps that must be taken to present your best defense.  
Our Key West criminal defense team is standing by now to assist you if you have been charged with a crime throughout the Keys. We have the local knowledge and skills needed to help you get through a difficult time.  For your free consultation, please call us any time at (888) 484-5057.