Key West, FL (July 13, 2019) - A Keys man was arrested on Thursday, July 11th after deputies raided his home in search of illegal drugs.  Narcotics officers with the Monroe County Sheriff's Office responded to a home on Poinciana Drive around 6:00 am.  
A search of the residence allegedly revealed more than 100 oxycodone pills, along with cocaine and marijuana.  Officials also located 14 Clonozepam pills, two Xanax pills and nine other pills which could not be immediately identified. While inside the residence, officers found 64-year-old David Scott Cash asleep in his bedroom. Cash was the only person at the home.  
Police arrested Cash and charged him with cocaine possession, felony possession of marijuana and possession of a controlled substance without a prescription.  He was taken to jail where he was held on a $15,000 bond. 
No further details are available. 
Key West Drug Crimes Laws
A Florida drug charge can have a major negative impact on your life.  Drug charges in Florida range from misdemeanor possession to felonies, including drug trafficking.  Felony drug charges in Florida carry harsh penalties, including years of prison time and very high fines.  If you are facing a serious drug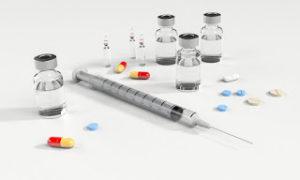 charge, your entire future may be literally hanging in the balance.
When you are looking at such serious consequences, you need a tough and experienced Florida criminal defense lawyer by your side.  You could have several legal defenses to drug charges.  Police must have a valid search warrant with probable cause in order to enter your home without consent.  Searches of other areas, including your vehicle, are often done without legal justification and can result in the evidence against you being thrown out.  Officers may violate your rights at other stages of the process, including obtaining statements without reading your Miranda rights. 
Only a skilled attorney can effectively present your defense in this situation.  At Musca Law, we have over 150 years of combined experience assisting those charged with crimes throughout our state.  Our Key West criminal defense team is standing by to assist you now.  
For your free consultation, please call us any time at 888-484-5057.