Key West, FL (November 21, 2018) – A man noticed that a fight was taking place between two women and tried to break it up, only for one of the women to stab him in the neck. The incident took place near Duval Street in Key West. The man was identified as Adam Price, who suffered a cut to the left side of his neck and was airlifted to the Miami Hospital in stable condition. He is going to make a full recovery, according to police. 24-year-old Ashley Grinion was arrested on charges of aggravated battery with a deadly weapon, domestic battery, and resisting arrest. The incident took place between her and her girlfriend, Skakiya Cruz. At the time of the incident, police arrived to find Grinion yelling and pushing the woman and man. She denied having a knife even though she was questioned about it by police. Earlier that day, Grinion and her friends had been drinking and then came home to start a fight with Cruz. Grinion struck her, pulled her hair, and grabbed her by the throat. Price had a large gash on his neck from trying to intervene and getting struck with the knife. Grinion was arrested and was allegedly verbally and physically aggressive while being booked.
Key West Domestic Battery Laws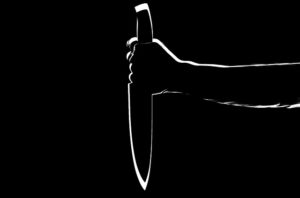 Any crimes that involve violence toward another person are taken seriously under Florida law. Domestic violence in Florida involves any type of assault, aggravated assault, battery, crimes involving physical injury and death, and more. If you have been charged with assaulting somebody in your own household, you could be facing these charges and could be unsure of where to turn. At Musca Law, we make it a priority to help you after you have been accused or charged with serious criminal charges that could follow you through life. We would like to do everything possible to help you maintain legal help you can rely on that is well-suited for your case and offer you a variety of defenses that can be used in your case. We are committed to providing our clients with individual attention in all aspects of life. Contact us today to find out what we can do for you at (888) 484-5057 as you move forward.