Lake City, FL (December 31, 2018) – Police say that an 11-year-old boy from Florida was charged with manslaughter after he shot a friend when he and the other minor were not supervised.

Two boys were home alone and the adults in the house were out and about for the evening. The shooting happened when the 11-year-old allegedly pointed a gun at the other minor playfully, as they were roughhousing at the time.

The 11-year-old, who is not being identified due to his age, was placed under arrest for the death of his 14-year-old friend after the 14-year-old had been visiting at the child's home that evening. The boys had apparently been 'play fighting to see if the family dog would react' to the incident. The 11-year-old retrieved a pistol from his parent's room, took out the magazine, and pointed it at his friend, which is when the gun went off.

The 11-year-old and his brother tried to stage a story that the 14-year-old boy had tried to attack him and even placed a knife next to his body after the shooting.

No charges have been filed against the child's parents, but there is still the possibility that some will evolve.
Lake City Manslaughter Laws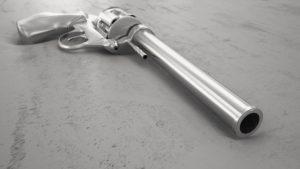 By default, the juvenile crime process is much different from that of the process that applies to adults. No, that does not always mean that it is going to be lenient, but the severity of the crime is something that is always considered in these cases. From the moment that a juvenile is accused of a crime, they could be detained in a detention center as a decision is made on where they will go next – either being charged as an adult, placed in a community supervision program, or many other options. In more cases than none, the main focus for juveniles is rehabilitation so that the same crime is not committed in the future.

If your juvenile has been charged with a homicide-related charge in Florida, you have many options as you move forward. At Musca Law, our weapon crime attorneys will work with you to ensure that your child's case is a top priority and that they are offered all of the protections that typically apply to cases involving minors. We understand that the legal process can be a frightening and complex time, especially for children, and we want to help you work toward the best results in your case. Contact us to find out how we can use our experience to help you move forward during this time at (888) 484-5057.