Lake Helen, FL (November 14, 2018) – Multiple police departments responded to the scene of an incident where a bomb was found that had the potential to blow up an entire neighborhood block. One man was arrested and charged with the making of explosive devices following a serious incident where volatile chemicals were mixed to make what is known as the 'Mother of Satan' bomb, an extremely deadly weapon.

The incident occurred at a home in Volusia County on Pennsylvania Avenue yesterday afternoon, November 13. Police got approval from the man at the residence to investigate his room, which is when they noticed bomb-making materials. The bomb squad was contacted, who then removed the material that was inside multiple mason jars. The materials inside tested positive for triacetone triperoxide. This highly volatile bomb, used by Al-Qaeda, was used by the shoe bomber and in many other familiar terrorist attacks.

The man with the bomb was quickly identified as 37-year-old Jared Coburn, who lived with his uncle in the home. Police continue to investigate the accident and have brought charges against Coburn.
Lake Helen Explosive Device Laws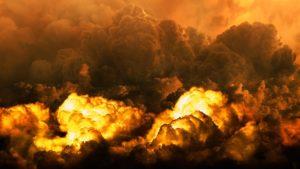 The making of explosive devices does not just happen during the fireworks season. Sometimes, ill intent is used in these serious crimes and suspects are mixing chemicals as a way to make weapons that can cause homicide to multiple parties at once. If you have been accused of such a deadly crime, you could be facing serious penalties at the hands of the legal system.

Crimes involving deadly weapons that are violent in nature can lead to many years in prison, hefty fines, and probation. These charges could have a huge impact on the life you lead for many years to come. If you have been charged with a weapon-related crime in Orlando, you may have questions and an experienced criminal defense attorney could bring many useful elements to your claim.

At Musca Law, we serve the Orlando area and beyond as it pertains to a wide variety of crimes. If you are facing criminal charges, we will provide to you the legal assistance that you need to gain results in your case. Please do not hesitate to call us today at (888) 484-5057. We are waiting to hear from you.