Lake Wales, FL (November 23, 2018) – In Lake Wales, a 38-year-old man shot and killed another person on Thanksgiving Day in Polk County and has since been arrested. The man was identified as Steven Nicholas Hunt, who has been charged with first-degree murder and possession of a firearm by a convicted felon.

The man who was shot has been identified as Stephen Roberts of Lake Wales. He was shot in his home. Police who arrived at the scene of the incident found Roberts with a gunshot wound to his head around 2:30 p.m. yesterday.

A woman told police that she and Roberts drove to Hunt's home to take him to Walmart, and then went to Roberts' home afterward. The woman showered and heard what sounded like a gunshot going off. Hunt told police that he had been talking with Roberts in his bedroom and tried to hand him a gun, telling him to 'put him out of his misery.' Hunt left the home and Roberts allegedly shot himself.

However, police have since discovered that the story wasn't adding up and since charged Hunt with murder. Hunt has a large past criminal history, many charges of which are violent in nature.
Lake Wales First Degree Murder Laws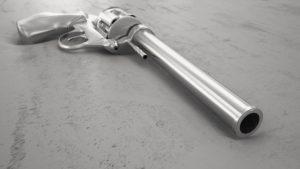 First-degree murder is one of the most serious of homicide charges in all of Florida, including in the Lakeland area. In Florida, these crimes are a capital felony, which means that the state might choose to pursue the death penalty. If they choose not to, you could be facing life in prison for your crimes, which is why they should always be taken seriously.

Being accused or charged with murder, especially some of the most heinous murder crimes, can be a difficult thing to endure, especially when you don't know the severity of the crime you are being charged with. Because these charges could have a huge impact on your life, it is important to know where to turn when you need help and results you can rely on. Across all of Florida, we capably serve clients and help them avoid the worst charges and penalties by applying a defense in their case at Musca Law. With over 150 years of combined criminal defense experience, we want to stand by your side when you need us the most. Contact us today at (888) 484-5057.