Lakeland, FL (July 6, 2019) - The Lakeland Police Department has made an arrest in a series of fires reported in local neighborhoods.  The arrest took place on Tuesday, July 2nd.
Police say that 17-year-old Bradley Thomas Nicholson has been placed in custody.  A series of fires have recently been reported in the Dixieland and Lake Morton neighborhoods.  Officials have discovered five lawn chairs as well as a sliding board and trash can on fire in recent days.  One of the incidents occurred at Dobbins Park on Ariana Street.
Following an investigation, police targeted Nicholson as the suspect.  He was interviewed after being taken into custody and allegedly admitted to setting the fires.  Nicholson has been charged with degree-arson at this time. Detectives are still investigating and say that additional charges could be forthcoming. 
Lakeland Arson Laws
Arson involves wilfully or unlawfully setting fire to a structure or building.  First-degree arson involves setting fire to the structure or building when it is occupied.  Second-degree arson generally involves setting fire to unoccupied structures or buildings.  Under Florida law, second-degree arson is classified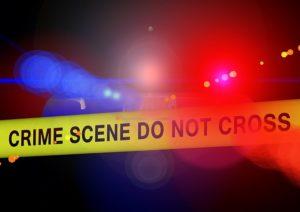 as second-degree felony, punishable by up to 15 years in prison, 15 years of probation and a fine of up to $10,000.
Arson is taken very seriously by Florida judges and prosecutors.  The potential dangers of committing arson as well known and a tough approach is often expected when you have been charged with this serious crime.  If you are facing an arson charge in Florida, you need an experienced Florida criminal defense lawyer who understands the law and can fight vigorously for rights.
At Musca Law, we have over 150 years of combined experience defending serious crimes such as arson and other major felony offenses.  When your future is on the line, we will stand up for you and ensure that you receive the best possible defense.  Our Lakeland criminal defense lawyers can help when you have been charged with a crime in Lakeland and surrounding communities.
Give us a call at (888) 484-5057 24 hours a day, 7 days a week for your free consultation.