Lakeland, FL (March 3, 2019) - A 28-year-old man from Miami-Dade County has been arrested by police in connection with an assassination-style murder that took place on February 15th.

Juan Alejandro Vargas-Diaz was charged with first-degree murder, two counts of attempted first-degree murder, and shooting into an occupied business. Police report that Vargas-Diaz went to Artillery Motor Sports at 3609 Century Boulevard around 11:35 p.m. on the date in question. Vargas-Diaz is accused of shooting the victim, 32-year-old Steven Schelmety, 20 to 30 times. Schelmety died in the attack. Vargas-Diaz also shot Schelmety's father, although he survived the shooting.

Investigators have been able to determine that Vargas-Diaz and Schelmety first met in 2017 when Schelmety allowed Vargas-Diaz to stay at his home during Hurricane Irma. Beyond that, police have not been able to make any additional connections between the two.

No additional information regarding the shooting has been released at this time.
Lakeland Homicide Laws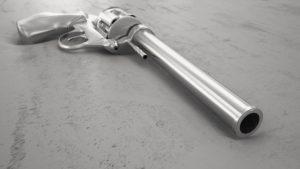 There is not a more serious charge in Florida than homicide. In our state, those facing a first-degree murder charge are looking at the possibility of spending the rest of their lives in prison, or, in some cases, the death penalty. A homicide case usually involves months, and sometimes years, of work by detectives, who spend hours collecting evidence and attempting to make an airtight case for conviction.

A Florida homicide case must be closely analyzed from every angle. There is often physical evidence, along with witness statements, which must be looked at. The prosecution may engage the services of expert witnesses in certain areas that are crucial to the case. A substantial amount of state resources are devoted to the prosecution of homicide crimes.

Given the severity of this situation and the challenge which you are facing, it is imperative to retain an experienced and aggressive Florida criminal defense lawyer if you are looking at the potential of spending the rest of your life in prison. At Musca Law, our team of attorneys and staff will fight hard for you when your freedom is on the line. We will undertake our own investigation of the circumstances surrounding the alleged crime and we will stand ready to present your strongest defense in court.

If you have been charged with a crime in Lakeland, let our Lakeland criminal defense lawyers go to work for you. For a free consultation, please call us any time at (888) 484-5057.