Lakeland, FL (December 23, 2018) - A Polk County social services worker was arrested on Friday, December 21st and charged with possession of child pornography.  28-year-old William Smith was arrested by detectives with the Polk County Sheriff's Office.

An investigation of Smith began after the sheriff's office received information regarding a Tumblr blog owned by Smith.  According to an affidavit of arrest, Smith sent several messages from the Tumblr site indicating that he "ha[d] and interest in young children."  The affidavit went on to state that Smith requested pictures and videos of children and that he had sexually explicit chats regarding child porn.

In response to a law enforcement request, Tumblr provided several videos and images that were allegedly found on Smith's account.  Deputies went to Smith's home and, after obtaining search warrants, went through his electronic devices as well as his home and car.

In an interview with detectives, Smith admitted to having inappropriate images on his phone, telling them that his phone was "his protection from actually touching a child."  He denied that he had ever had inappropriate contact with children.

Smith was charged with 15 counts of possession of child pornography and taken to the Polk County Jail.  He is currently being held on no bond.
Lakeland Sex Crime Laws
Anyone charged with a sex crime in Florida is facing a serious offense that can land them in prison for many years.  Sex crimes include inappropriate touching and acts, but also include the viewing or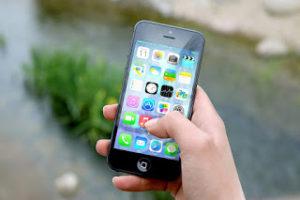 possession of prohibited materials, such as child pornography.  A conviction for most sex crimes requires the person convicted to register as a sex offender, potentially for the rest of their life.

Due to their nature, many sex crimes involving the viewing and possession of child pornography are passed to federal authorities for further prosecution.  Both federal and state prosecutors take a hard line towards sex crimes and there is very little margin for leniency in these cases.  If you have been charged with a sex crime and are facing state or federal prosecution, you must secure the services of a strong and aggressive Florida criminal defense lawyer right away.

At Musca Law, our Lakeland criminal defense attorneys have represented numerous individuals facing prosecution for Florida sex crimes.  We know the law and the repercussions associated with these very serious offenses and will work tirelessly to secure your future.  For a free consultation, please call us 24/7 at (888) 484-5057.