Lee County, FL (November 23, 2018) – Authorities arrested a girl who admitted that she wrote a threatening message on a bathroom wall in a middle school in Lee County.

The note had been written in the girl's bathroom and read "shooting November 14." Authorities determined that the threat wasn't credible and started interviewing students who might have been involved in the incident. The 12-year-old girl who wrote it admitted to it when she was questioned. Her name has not been released due to her age.

The girl was charged with a felony count of a written threat to do bodily harm or a mass shooting. She was booked into a Juvenile facility this week. Authorities say that these types of threats are no joking matter and that they hope that kids will think twice before they do so.
Lee County Threat to do Bodily Harm Laws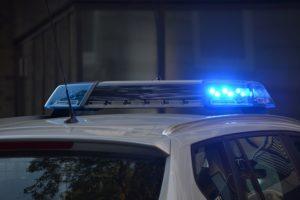 These types of crimes are seen as terroristic threats that threaten the lives of everybody involved, which is why police take them very seriously under the law, even when a young child has committed the crime. Under the law, if you are facing a felony threat to do bodily harm, you could spend quite some time suffering serious penalties. The only difference is that, if you are underage, there is a good chance that you will spend time in a juvenile facility, which could have a serious impact on your life for quite some time.

At Musca Law, we provide a criminal defense that has a particular attention to detail and focuses on the strengths of your case. If there are weaknesses in your case, you might be able to bring a defense that helps you move forward and avoid the most serious charges. We want to provide you with a high level of personal service in Fort Myers and beyond that can help you remain free after you have been faced with serious charges. Contact us today for results you can rely on at (888) 484-5057.