Lee County, FL (November 20, 2018) – Police confirmed that a man was arrested after being involved in a dispute and shooting two minors in Fort Myers on Sunday, November 18.

The man was identified as 40-year-old Christopher Alcorn, who is now in custody and being charged with attempted murder. The two minors had apparently been involved in an ongoing dispute with Alcorn's son. The boys told police that they had been going to the apartment complex so that they could resolve the issue.

The father got involved in the argument. Police were called to the apartments for a shooting event. On their way, they arrived at the scene of a crash in the intersection. They found the two boys there, who claimed that they were on their way to the hospital because they had just been shot.

One boy had injuries that were consistent with being shot in the face and the other had injuries connected to shattered glass hitting him in the face from the shooting. Their vehicle had gunshot damages all over it. Both boys were immediately taken to the hospital.

Police say that the man was arrested for attempted murder and aggravated battery. He used a long gun to shoot into the vehicle. At this time, police say that the teens are expected to recover from their injuries.
Lee County Attempted Murder Laws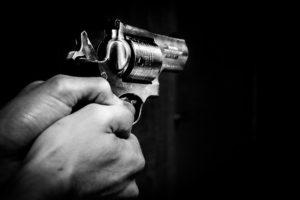 Though attempted murder is known to be the incomplete or unsuccessful act of killing another party, it is not a successful murder case. To be charged with this crime, the offender must have taken some action toward killing another person or the offender actually intended to kill the person. You could be facing penalties that are as much as a life sentence with the possibility of parole. Many people will spend at least 10-15 years in prison on these charges, which can have a huge impact on your life.

At Musca Law, we stand by and support those who have been accused of these particularly violent crimes in the Fort Myers and Naples areas. You have many rights and protections under Florida law and we want to fight aggressively on your behalf to apply a defense to your case and help you move forward in the right direction. After being accused, you might be feeling helpless and wonder if you will be able to avoid penalties that could keep you from living your life for many years to come. Luckily, we are here for you. Contact us for more information at (888) 484-5057 to find out what we can do for you.