Melbourne, FL (June 27, 2019) – Police reported that four arrests were made on Friday following a prostitution sting that was conducted by Melbourne Police along US 1.
Police claim that the detail was conducted around 6 and 10 a.m. in the morning due to repeated reports of prostitution in the area. Undercover officers were able to stop four people who agreed to trade sexual services for money.
Arrests were made on 26-year-old Lindsay Brown, 50-year-old Louis Calabrese, 24-year-old Sarah Mansfield, and 49-year-old Sandra Mistele. The four were charged with a variety of crimes including solicitation to commit prostitution and possession of drug paraphernalia.
There were several locations that were recently referred to as areas with consistent prostitution activity. In this section of the city over the past year, a total of 19 arrests have been made.
At this time, the investigation into these incidents continues.
Melbourne Prostitution Laws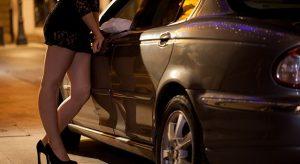 If you have been charged with a Melbourne prostitution crime, you know that you could be facing charges that will have a huge impact on your life. Crimes of solicitation in Florida are known for being some of the most severe cases across Florida, as they are considered to be services that involve sexual acts for money. You might be facing harsh consequences for your crime such as prison time, fines, and even missing out on job opportunities, as well as the social impact it could have on your life. You might feel concerned about the outcome of your case, which is why it is imperative to speak with a defense attorney about your case as soon as possible.
At Musca Law, our criminal defense attorneys have experience in Florida sex crime cases and want to help you defend your reputation and freedom as you build a defense and move forward during these trying times. If you are working to pick up the pieces after you have been accused of a serious crime, we would like to speak with you as soon as possible at (888) 484-5057.