Melbourne, FL (June 19, 2019) – 44-year-old Craig Favero and 43-year-old Christopher Harris were accused of stealing thousands of dollars from a disabled veteran.
The two used intimidating tactics to force the customer to pay for uncompleted work after Hurricane Irma took place. The two were arrested for exploitation of an elderly adult and grand theft.
The two men were hired in November 2017 to provide a new metal roof to the elderly person after the Hurricane came through. Harris showed up at the customer's house one day and demanded payment but then would not accept her credit card. The two would also wait for her husband to leave the home and then show up to demand payment from her even though the work was not complete.
In total, police say that the customer paid over $35,000 for incomplete services for the debts. At this time, Favero remains held in jail while Harris has been released.
Melbourne Grand Theft Laws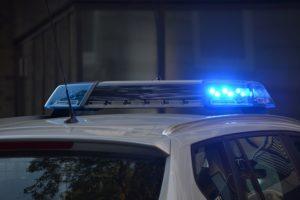 If you have been charged with a burglary crime in Florida, including some of the worst theft crimes such as grand theft, you could be facing some of the most heinous felony charges that can lead to prison time, large fines, restitution, and more. You might find that there could also be an effect on your social life as well as being disqualified from certain careers. If you have been charged with grand theft in Melbourne, you might wonder how you can protect yourself and defend against one of these crimes.
Our attorneys at Musca Law have stood by the sides of many clients for years, especially those facing burglary crimes, as we have seen many of these cases and understand the reality of the charges you are facing. You might be afraid of the mandatory time in prison that you could be facing and wonder how you can make your case to defend yourself against the prosecution's view. Please contact us for proven case results at (888) 484-5057.