Melbourne, FL (May 28, 2019) – Melbourne police officials and the Martin County Sheriff's Office teamed up after receiving information regarding an organized theft ring in Melbourne targeting boats.
Police arrived at the scene of the crime on Tuesday around 9:15 p.m. to find that there was a group of three males in two different vehicles. They were cutting a fence in a backyard and committing burglary, then removing the motors from boats as well as equipment. The second vehicle was committing surveillance to watch out for police.
Melbourne Police worked to set up a perimeter so that they could stop the burglary in process. All three subjects noticed police and fled, attempting to run and hide from the officers. With the help of all officers and K-9 officers, all three were apprehended.
All three of the suspects, who have not yet been identified by police, were arrested on multiple felonies and taken to the station.
At this time, the investigation into the incident continues.
Melbourne Theft Laws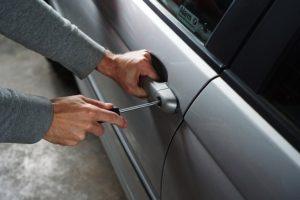 If you have been charged with a burglary crime in Florida, you could be facing serious penalties such as prison time, large fines, restitution to the victims who were stolen from, and many other consequences that you might not be prepared for. There is a social stigma that follows theft crimes and your future career opportunities might be jeopardized. Facing Florida theft crimes can be serious, especially when you believe that the evidence is piled up against you. It is imperative to have legal help on your side when you are facing these charges.
Our attorneys at Musca Law have stood by the sides of many suspects after they have been charged with some of the most heinous crimes such as depriving somebody of their possessions. Because these crimes tend to be felony charges that could affect the rest of your life, it is important that you build your defense when the prosecution is attempting to build a case against you. With over 150 years of combined experience in these cases, our attorneys will help you achieve proven case results. Please reach out to us at (888) 484-5057 to find out how we can assist you.