Miami, FL (February 13, 2019) – Police say that two middle school students are now facing felony charges of cyberstalking and more after they threatened their teacher and her family on Instagram. Two students from Southwood Middle School in Palmetto Bay, aged 12 and 13, created an account on Instagram that went by the name "Southwood School Shooter" and sent a message to their teacher on Sunday. The teacher was harassed with threatening messages that included, "You and your children are next on Valentine's Day," which made her fear for her and her family's life. She called the police immediately. Police arrived at the home of the 13-year-old who wrote the threatening messages. He admitted to the crimes and then named the 12-year-old boy as a co-conspirator. The boys both said that they created the Instagram account and used their cellphones to talk to their teacher. The students were taken to the Juvenile Assessment Center without incident. At this time, the boy's names have not been released due to the fact that they are minors. They are both facing cyberstalking charges, as well as written threats to kill or commit bodily injury.
Miami Cyberstalking Laws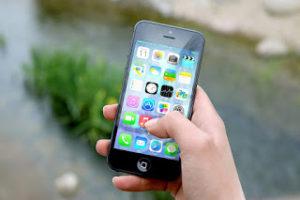 What if you are facing stalking charges in Miami and you are unsure of where you can turn during this difficult time? These serious and sometimes violent Florida charges take place when somebody has harassed or threatened another person and made them fearful of their life after continuous, unwanted contact. If you or your child has been charged with one of these crimes, you could be facing severe penalties, especially when you are young and a prosecutor wants to ensure that you do not make this same mistake in the future. If you are facing consequences that make you fearful for your future, you might need an experienced criminal defense attorney to protect you in your time of need. Facing a stalking charge should never be done alone, especially if you are facing juvenile charges as a minor. You want to ensure that your start in life is the best one, which is why it is especially important to speak with an attorney at Musca Law immediately, as we have over 150 years of combined experience in criminal defense law and want to assist you when you are feeling lost and confused. The consequences of these crimes can be exhausting but you don't have to stand alone. Contact us for more information at (888) 484-5057.