Monroe County, FL (March 2, 2019) - A man from the Florida Keys is facing a charge of disorderly conduct after officials say that he got into an argument with a Jehovah's Witness.

59-year-old Edgar Wallis Jones was walking his French bulldog along Sombrero Beach on February 20th when he saw a Jehovah's Witness near a car, holding religious literature. Jones allegedly told the Jehovah's Witness that he was not allowed to be on city or state property with religious materials. The man then allegedly told Jones that he was legally on the property and that he was not soliciting anyone. Jones threatened to take the religious material and then grabbed the cart. At the same time, Jones's dog started to chew on the papers.

The Jehovah's Witness called the police to report the incident. Officers responded and recognized the dog from the Jehovah's Witness description. Police questioned the Jones, who admitted that he had confronted the Jehovah's Witness and that his dog had chewed on some of the books in the cart. Jones denied taking any literature.

A warrant for Jones' arrest was issued and he turned himself in on Monday, February 25th, on a disorderly conduct charge.
Monroe County Disorderly Conduct Laws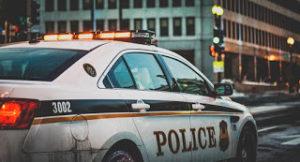 Disorderly conduct in Florida is a charge that covers a large area of behaviors. The crime is defined as any act that corrupts public morals, outrages public civility, or disrupts the peace. This definition is very broad and gives law enforcement officials wide discretion to issue charges for acts that they believe tend to disrupt peace or security in the area. The crime of disorderly conduct in most cases is a second-degree misdemeanor and carries a fine up to $500.

Depending on the circumstances of your case, you may have a defense if you have been charged with disorderly conduct. You could have a claim of self-defense if your "disorderly conduct" was actually an act of self-defense in response to a threat of bodily injury. Also, the conduct you engaged in might have been protected free speech under the First Amendment. You cannot be punished for violating this law if you are acting within your constitutional right of free expression. At Musca Law, our Florida criminal defense lawyers are dedicated to upholding and protecting our clients' constitutional rights.

If you are facing a disorderly conduct charge in Monroe County, our Key West criminal defense attorneys are here to stand by your side. We bring over 150 years of collective experience to your case along with the skills and knowledge to prepare your best defense. For a free consultation, please give us a call any time at (888) 484-5057.