Naples, FL (May 26, 2019) - An 18-year-old has been arrested in Naples after being accused of impersonating a police officer.  The arrest occurred around 1:00 pm on Saturday, May 25th.  
Deputies with the Collier County Sheriff's Office were called to the intersection of Immokalee Road and Collier Boulevard.  The caller referenced a Dodge Charger that was driving aggressively in the area.  Police quickly responded and located the vehicle in question.  The suspect, Jonathan Nelson was apprehended by officers.  Authorities report that Nelson's car was equipped with flashing lights that made it appear as though he was driving a law enforcement vehicle.
Nelson was taken into custody on charges of impersonating a police officer.  There is no word at this time on whether he remains in jail. 
Naples Obstruction of Justice Laws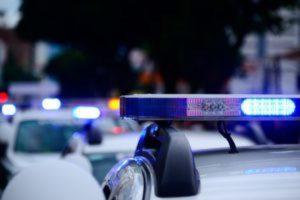 Obstruction of justice in Florida involves any effort to interfere with the legitimate activities of a law enforcement official, including police officers or the court system.  This charge comes in a variety of different ways, but one example is the impersonation of a police officer.  Anyone who falsely impersonates an officer can be charged with a third-degree felony and will face up to five years in prison, five years of probation and a $5,000 fine.  
In order to prove that you impersonated a law enforcement officer, there are very specific circumstances that must exist, including some sort of act that is intended to convey that the person is an officer.  This means that the person must do something a law enforcement official would traditionally do, such as stopping a vehicle or detaining another individual.  Simply appearing to be an officer may not fit the definition of this charge, depending on the particular circumstances of the case. 
If you are facing obstruction of justice charges in Naples or surrounding areas, our Naples criminal defense lawyers at Musca Law can help you fight to avoid a conviction on your criminal record.  These charges are serious and can lead to tough punishments from judges who do not take obstruction offenses lightly.  With your future on the line, you need to have solid representation in your corner.  For a free consultation, give us a call any time at (888) 484-5057.