Naples, FL (December 30, 2018) - A man at a Naples restaurant faces charges after wielding a knife at restaurant customers.  The incident happened around 2:00 am on Saturday, December 29th at Noodles Italian Cafe on Pine Ridge Road.

According to reports, Joandy Lorenza Garcia was inside the restaurant when he suddenly, and for unknown reasons, pulled a knife and began threatening people with it. Garcia was quickly subdued by a sheriff's deputy who arrived on scene.  Additional deputies then responded and placed Garcia under arrest.

Garcia was taken to jail where he faces charges of aggravated assault and disorderly conduct.  He is scheduled to appear in court on Sunday, December 30th at 10:00 am.
 
Violent Crimes Laws in Naples
In
Naples
, aggravated assault is a serious felony charge. Under Florida Statute 784.021, this crime is a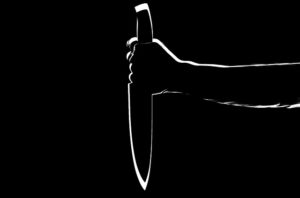 third-degree felony that is punishable by up to five years in prison, five years of probation and a $5,000 fine.  In order for an assault to be considered "aggravated" it must involve the use of a deadly weapon, such as a knife or gun.
If you are looking at a
Florida violent crime charge
such as an assault, you should seek the services of an experienced
Florida criminal defense lawyer
right away.  Every violent crimes case is different and requires a complete understanding of the facts and the law in order to provide an effective defense.  In your case, there could be defenses that apply to the situation such as self-defense, or other scenarios such as making a conditional threat, which is not considered an assault.
At Musca Law, our attorneys have over 150 years of combined experience helping those who have been charged with serious crimes.  We will use our experience to put you in the best possible position by the time your case is handled.  Our team will look to use the strengths of your case to your advantage while pursuing the best possible outcome, whether through plea or trial.
Let us help you through a difficult time.  For your free consultation, please call us at (888) 484-5057.