Naples, FL (June 8, 2019) - A man from Naples was arrested on Wednesday, June 5th and charged after he was allegedly found in possession of a large number of drugs and other items.  
The Collier County Sheriff's Office along with members of the Department of Homeland Security went to the home of 47-year-old Robert Green with a search warrant for the premises.  Following their search, police were able to locate massive quantities of drugs, including $10,000 worth of cocaine, $3,000 worth of MDMA, $500 of LSD, $1,000 worth of Fentanyl and $14,000 worth of oxycodone.   In addition to the drugs, Green was also found to be in possession of 256 Cialis pills, over $60,000 in cash and small plastic baggies.   
Green was officially charged with trafficking cocaine, trafficking ecstasy and LSD, trafficking amphetamine, and possession of a controlled substance.  
Naples Drug Crime Laws
Florida drug laws carry serious consequences that can have a negative impact on your future.  Drug charges often depend on the amount of the drugs possessed and whether the drugs were possessed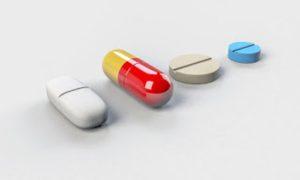 for sale or personal use.  In Florida, cocaine trafficking is a first-degree felony which is punishable by up to 30 years in prison.
When you have been charged with selling, possession or trafficking in controlled substances in, you need a good Florida drug crimes lawyer to fight for you.  Drug possession cases come with many issues that must be closely analyzed.  At Musca Law, our Florida criminal defense attorneys will look at every issue surrounding your case from the initial police encounter, to the search and seizure and all other issues to determine if your rights were violated by the police.  We will review all the evidence and advise you on how to put yourself in the best possible position to resolve your case favorably.

If you are facing a drug charge in Naples, or anywhere throughout our state, we are here for you in your time of need.  For your free consultation, please contact us at (888) 484-5057.